About Pookie
Who is Pookie?
Pookie is an orange funny cat with a wonderful character. He manages to see life around him from the fun point of view. Everything is wonderful, it just depends on how you look at it. Pookie has loads of friends who are always assisting him with all of Pookies  new inventions.
Does Maria have cats in a real life?
Besides 3 cats Maria shares her home with 4 wonderful dogs, so inspiration is always there.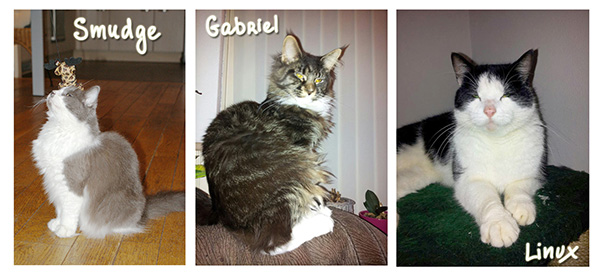 How does the usual day of Pookie looks like?
Very busy. Pookie likes his breakfast, lunch and diner. Very very much. Its why this takes a big part of Pookies day. Pookie likes playing with his friends as well, and to dream about all the wonderful things in life.
Would I be able to purchase any products such as t-shirts, mugs, or books with Pookie?
During 2013 Maria is very busy with several licensing projects all around the world (USA, UK, China, Japan, Korea).
So very soon you will be able to find Pookie on the pages of books and on different merchandise as well.
Dont forget to subscribe to our News, as we will be announcing there, when and where in the world you can get Pookie branded items.
Can I contact Maria?
Yes of course! Maria is always happy to recieve emails, so please dont hesistate to contact her at info@pookies-world.com