Pookie's Friends
You probably already noticed that Pookie is a very open minded cat with loads of friends. He loves his friends and mostly visits them almost daily. They are his inspiration and buddies for the funny tricks that keeps him busy. Pookie also have his favorite girl, who is of course also here. She is the one that needs to hear all the romantical songs in the early morning or very late at night.
Pookie lives in a very known Kotomoronia Land… which is, of course…FAR FAR AWAY 😉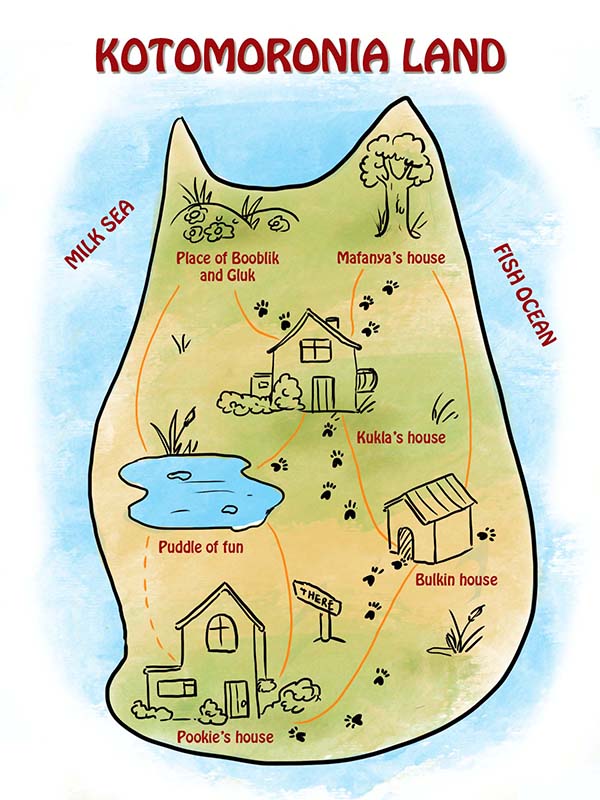 So here they are…
Pookie and his great girlfriend Kukla. She is secretly a real princess, but not many know about this, because Kukla keeps it a secret.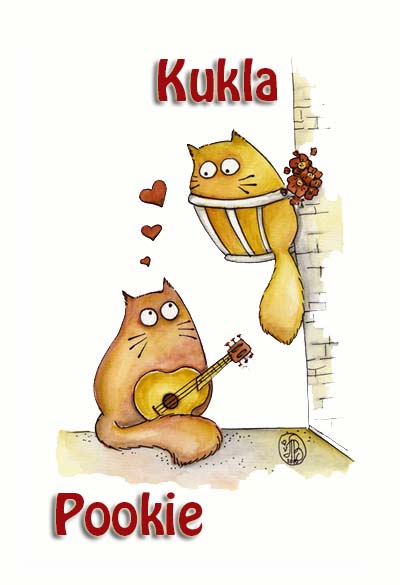 Hedgehogs Booblik and Gluk are best buddies. They are like salt and a pepper.. seemingly inseparable.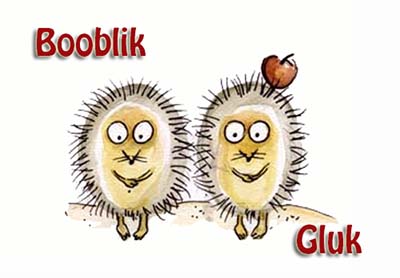 Mafanya is a very wise Owl. He knows what is the best place for hiding and he always stops Pookie before he will do something he will regret about later.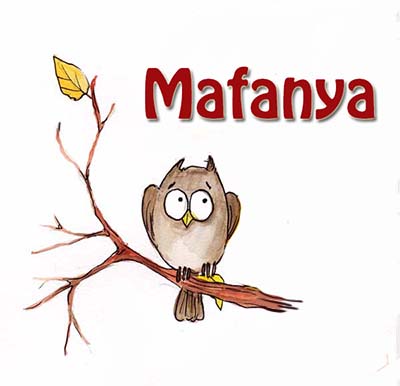 And of course, puppy Bulkin. The sweetest puppy ever, because he is secretly hoping that he is also a cat. Bulkin adores Pookie and is always trying to imitate him.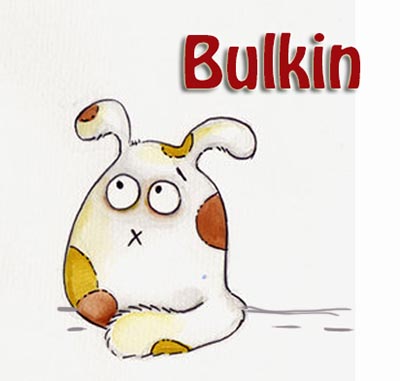 The wonderful names for our little heroes were suggested by Evgeny (Australia), Natasha Ustjan (Odessa), Aleksandra Pavlova (Pensa), Julia Archangelskaja (Moskow) and Etienne (Netherlands). Thank you so much! Each of you will soon receive a very special email from us 🙂